South Carolina Councils of Governments Elects New President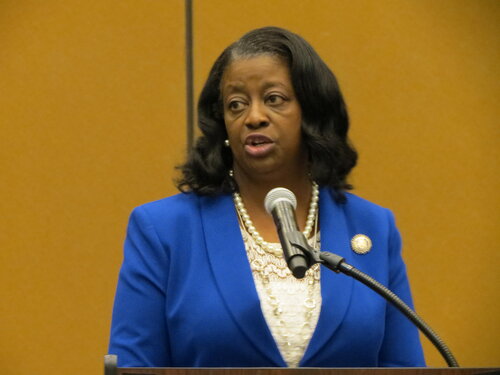 PRESS RELEASE: Dec. 28, 2019
MEDIA CONTACT: Chris McKinney (803-774-1384)
Manning Mayor elected president of the South Carolina Council of Governments (SC COGs).
SUMTER, SC – At the South Carolina Councils of Governments Annual Meeting, Mayor Julia A. Nelson was elected to serve as president. The Annual Meeting was held on November 24 -26, 2019 in Myrtle Beach, SC. She isthe 49th president, 4th female president and 3rd Santee-Lynches COG board member to serve as president. She also serves as the 1st Vice-President of the Santee Lynches Council of Governments. At the annual meeting Nelson stated, "I look forward to serving as president of our organization, which provides significant work for South Carolina's municipalities and counties. Together as a team, we will continue our success and create other opportunities." She also presented Gerald Dawson, the outgoing president, a plaque and thanked him for his service to the organization. The SC COGs board consists of three COG board members from each of the 10 state COGs. Each of the state's 46 counties is represented by one of the 10 COGs.
The officers are:
President: Julia Nelson – Santee-Lynches COG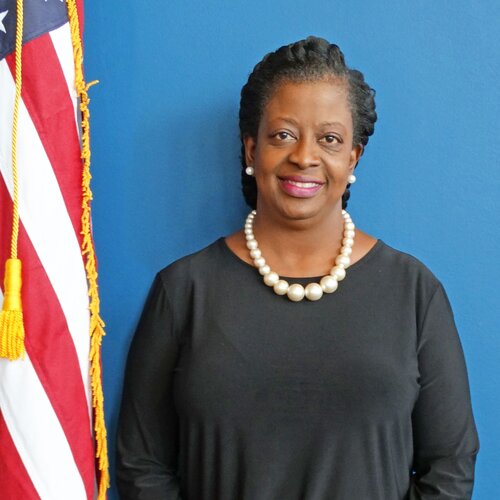 1st Vice Chairman: David Kenner – Lower Savanah COG.
About South Carolina Councils of Governments
The SC COGs are a network of the 10 regional councils of governments working to positively affect quality of life and economic development in South Carolina. SC COGs serve as an extension of local and county governments to provide technical assistance, secure state and federal dollars to address critical issues, and advocate at a state and national level for economic and quality of life improvements for South Carolina. To learn more, visit sccogs.org or visit santeelynchescog.org.
About Santee-Lynches Regional Council of Governments
Santee-Lynches Regional Council of Governments (SLCOG) is a member of the South Carolina Councils of Governments. SLCOG is a premier organization committed to optimizing our region's unique strengths for a better tomorrow. Our mission is to deliberately enhance the quality of life and provide opportunities for the advancement of our region. Santee-Lynches serves the counties and cities of Clarendon, Kershaw, Lee and Sumter. To learn more, visit santeelynchescog.org.